Who is it?
Laney at IzzyBeads
http://laney-izzybeads.blogspot.com/
What Craft is it?
It's all about the Lampwork and glass fusing.
What to expect:
• Lovely stories about life and lampworking
• Great photos of animal adventures and glass beads
• Clean not overcrowded blog and easy to read
• Lampworking tutorials
Why we LOVE IT!
Laney's stories about bead fairs, tales out her studio and her animal adventures are always a pleasure to read. Addicted to every post, she makes us laugh with tales about being
mad or eccentric
. Probably something all crafters can relate to! Her beads are fabulous too, and we like to see what she has been working on in the previous weeks - gorgeous critters with cute bums and cheeky chickens inspired by her own battery-hen-rescues, behind each creation comes a little tale.
Amazing whimsical critter beads, or even something fromt he vegetable patch - she makes according to what inspires her in that moment, and that sort of impulsive variety means that you never get bored!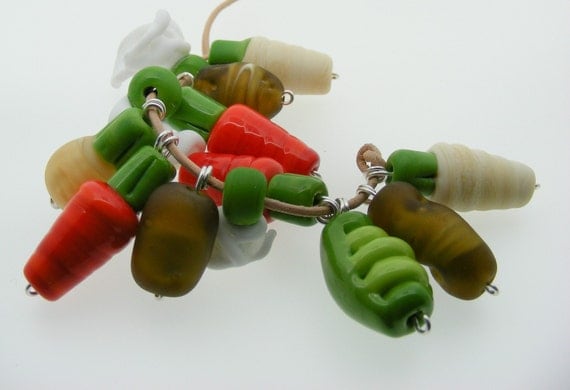 Other places on the web to find Laney