The first in a new series of posts to introduce you to the members of CPteam. I'm starting with three of our newest lampworking members, Sue, Ness and Jo.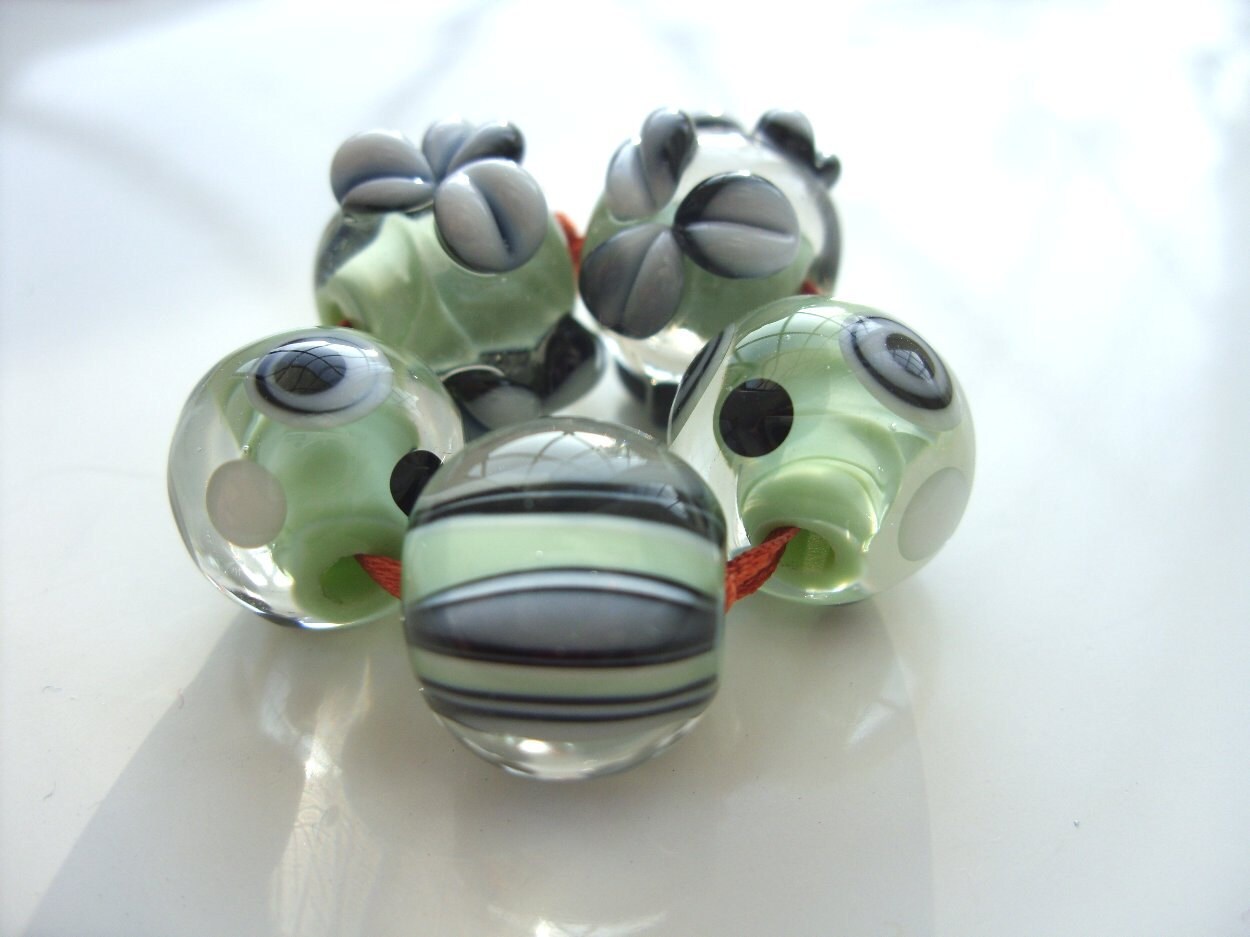 Mint humbug - handmade lampwork bead set
FlamingEck is packed with sets and mini-sets of handmade glass beads just perfect for jewellery design. You will find a broad variety of styles and techniques in Sue's shop, from hand formed floral bicones, pressed focals decorated with her Sue's own handpulled murrini, silverglass delights and beautiful sets like the one pictured above.
Next up is Vanessa, or lovli-Ness (which is how I think of her in my head) of
beadupastorm
.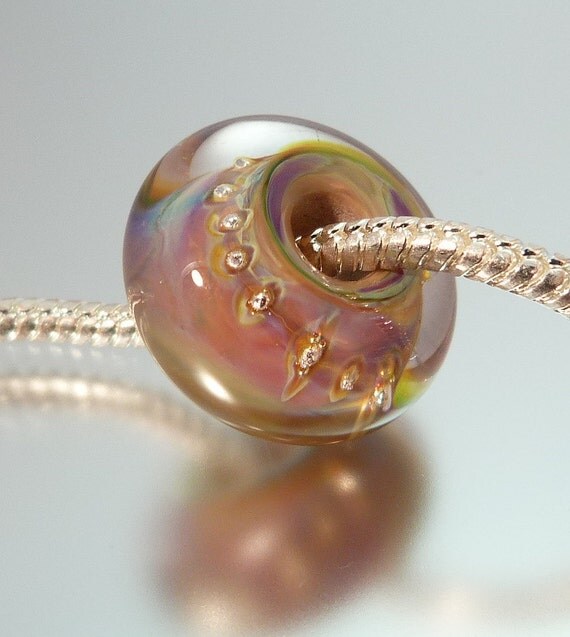 Miranda lampwork BIG hole bead
Ness is a wizard with silverglass. Her work tends to be organic in style and the colours and patterns that she teases our of this special kind of glass are breathtaking. It's a dark art I tell you! Not only that but Ness also makes the most beautiful sculpted art buttons - divine!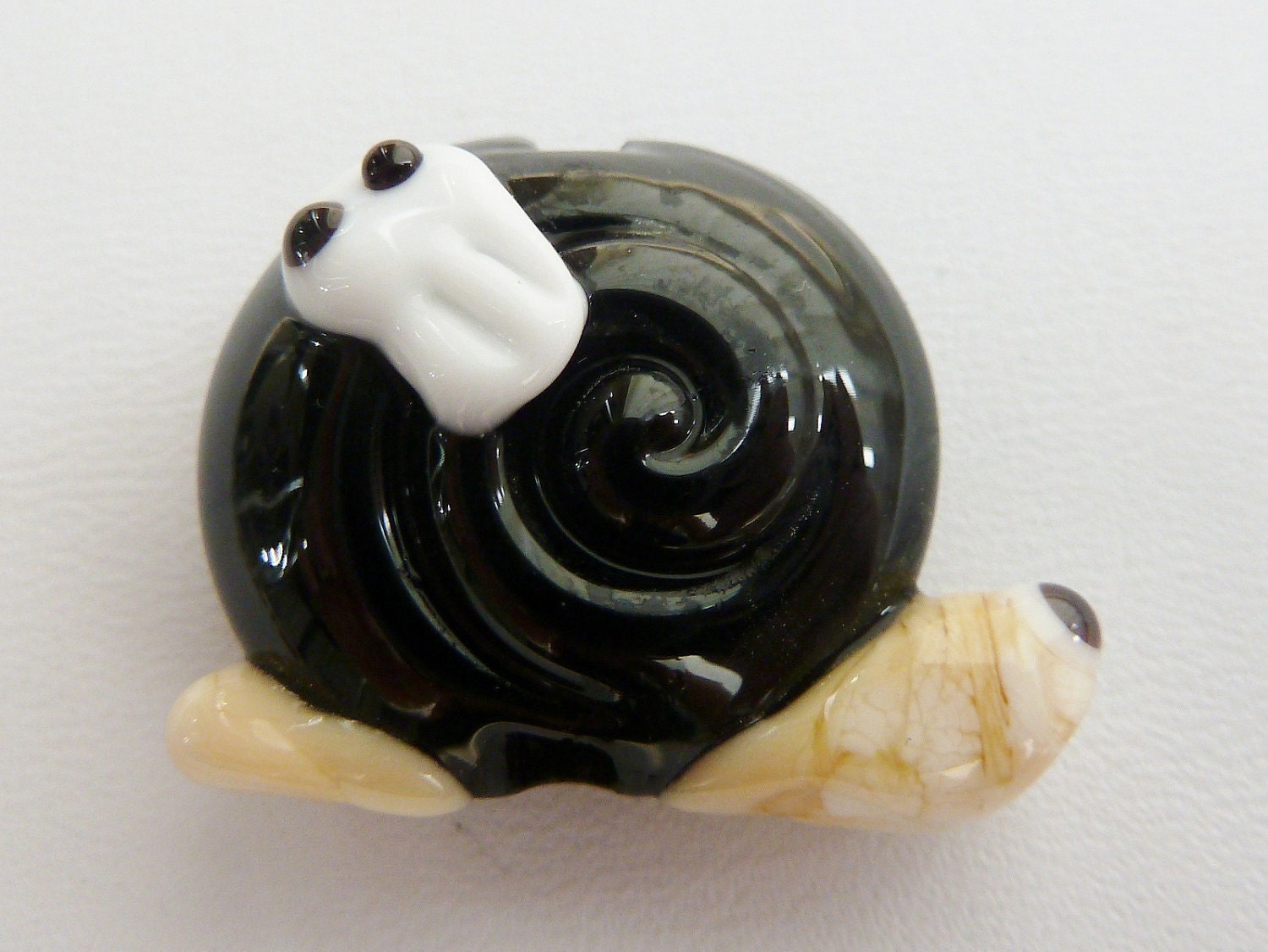 handmade lampwork glass bead, skull snail
Jo makes beautiful sets of etched, pressed and sculpted beads and elegant larger focal beads too. She also creates these delightful little snails which have quickly become her signature critter. The fellow above is my current favourite, such personality, I can just imagine him slinking along at a snails pace saying "Aw Mum, do I have to?".
I hope you enjoyed this quick introduction, click the pics to go to Etsy and see more form each of our teamies.