The second in a new series of posts to introduce you to the members of CPteam. This week I am focusing on the teams glass fusers - though each of these team members are awesomely talented in other glass disciplines and much much more.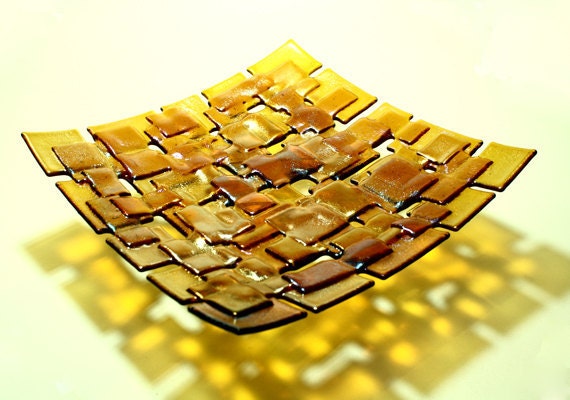 Amber Dish - Maple Syrup
Dawn's Etsy shop is packed with delicious one of a kind glass pieces like this maple dish and wonderful fused decal coaster sets. Dawn also makes wearable fused work too, pretty pendants and innovative scarf buckles. Outside of Etsy Dawn creates large scale site specific art instillation's using a variety of mediums including glass and ceramics and is currently working on creating an
Olympic Legacy Wall
at Kirk Hallam Community Technology & Sports College.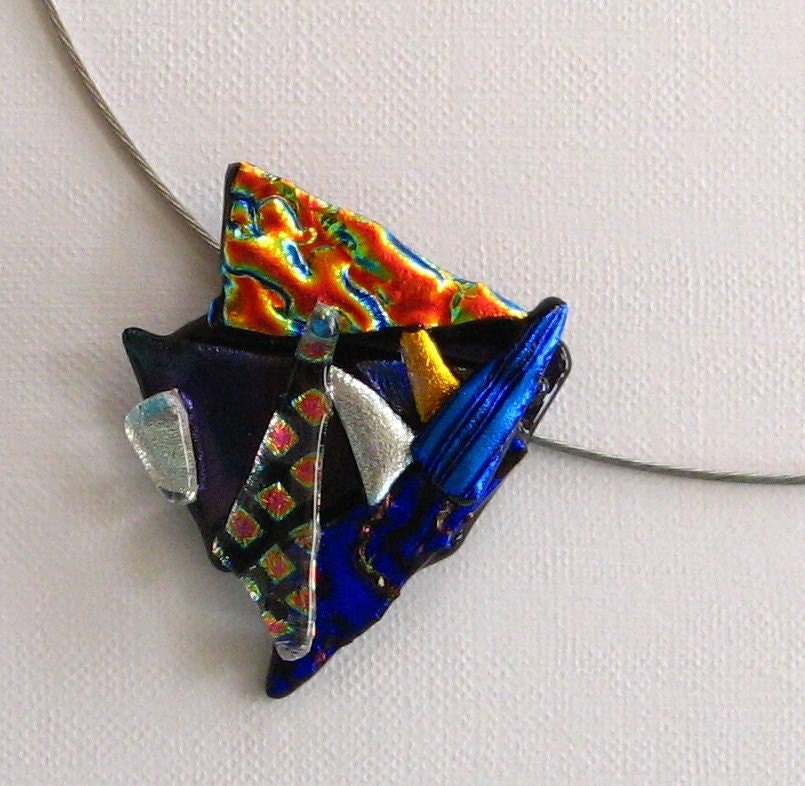 fused dichroic glass freeform pendant, multicoloured glass necklace
One of the delights you will find in Jill's shop are these composite fused dichroic pendants. Jill is a skilled fine artist who uses uses traditional overglaze painting techniques to create stunning works of art like these magnificent boxing hares.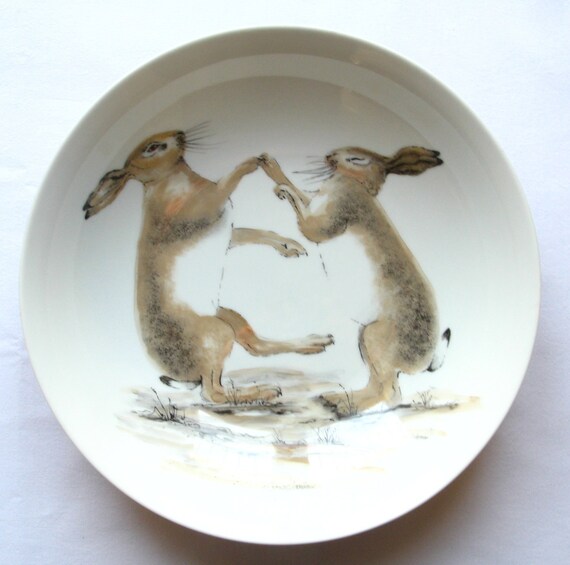 boxing hares painting, lustre overglaze enamels on porcelain
Jills Etsy shop is a veritable Aladdin's cave of delights including slumped bottle noticeboards, jilldoodle decal mugs and homeware and anodised aluminum jewellery.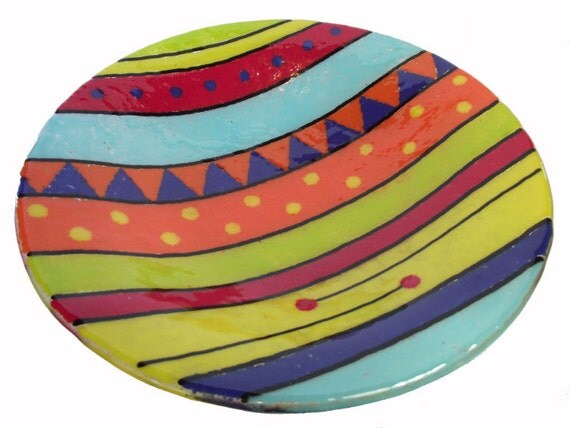 Large 'Tribal Blanket' Fused Bowl
Sam is hugely inspirational to me. Her work is detailed, colourful and contemporary. It is clear to see the attention and time that is lavished on each and every piece. Sam's fused work is awesome, her sun catchers are quirky and cool but it is her lampwork beads that truly blow me away. Sam makes the most elegant kneeling goddess beads which you can find for sale on Etsy from time to time. They are just stunning. If this wasn't enough Sam is currently working on a series of cast glass sculptures and I am looking forward to seeing where this journey will take her.
I hope you enjoyed this quick introduction, click the pics to go to Etsy and see more from each of our teamies.